SaLT (Saint Lucia Teens)
Youth group for high school students
Fridays 7-9pm (During the school term)
Here at SaLT we warmly welcome all teens, whether your child knows a lot or nothing at all about Jesus. 
We come together primarily to learn about Jesus through the reading of the Bible. SaLT also gives teens the opportunity to grow in friendship and fellowship with one another in a fun and safe space. 
New to SaLT? We'd love for your teen to join us! 
Register your teen HERE and subscribe to weekly updates about what's happening at SaLT.

What to expect on Friday nights:
Welcome and Games:
to break the ice and get to know each other.
Bible Study:
is the most important part of our night. We want to help teens to treasure God's word and for it to be at the centre of their lives and everything they do. We split off into year level groups to read, discuss, share snacks, reflect, ask questions and pray together. For those who are new or still settling into SaLT - there is no pressure to say or do anything more than just listening and being part of the group!
Song of Response:
at the end of the night we sing a song to respond to God's word.

SaLT Vision and Mission 
Vision statement

:

SaLT aims to help teens find their security, significance and purpose in a relationship with Jesus Christ.
Mission statement

:

We seek to have an environment which encourages youths to learn and understand the Word of God in community with each other, so they can know Jesus personally and live purposeful lives shaped by His Word.
Safe ministry check
Your teen's safety is our priority.
All our SaLT leaders have Blue Cards and have undergone Safe Ministry with Children training.
---
Our Leadership
Our Church subscribes to and teaches the evangelical understanding of the Christian faith and the full and final authority of the Bible as the revealed Word of God, inspired by the Spirit of God.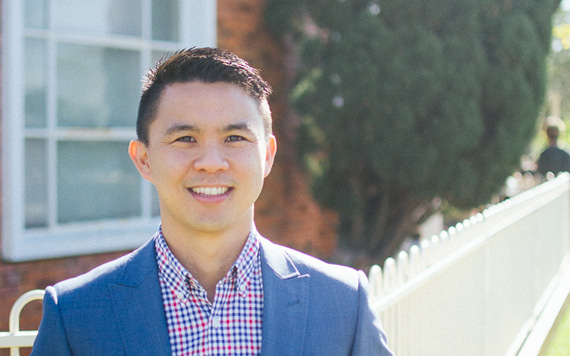 Benjamin Ho
Senior Pastor
Ben is privileged and thankful that he can pastor the church he grew up in since migrating to Brisbane from Singapore 30+ years ago. He desires for himself, his family, his church and more people to know and love the Lord Jesus more and more. He's married to Faith and they have 4 daughters (1 is already with the Lord).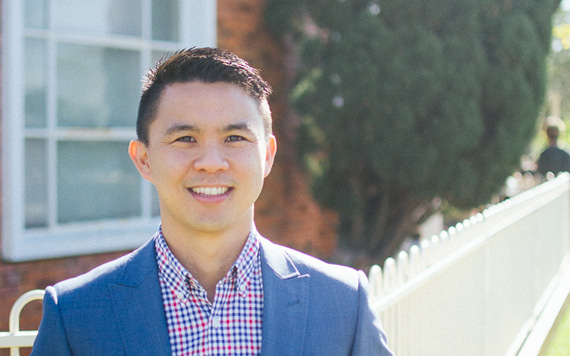 Steven was a Buddhist who found the life, death, and resurrection of Jesus Christ irresistible! He now has the privilege of teaching others about the grandeur of Jesus through every page of Scripture. He's married to Steph and they have three young kids.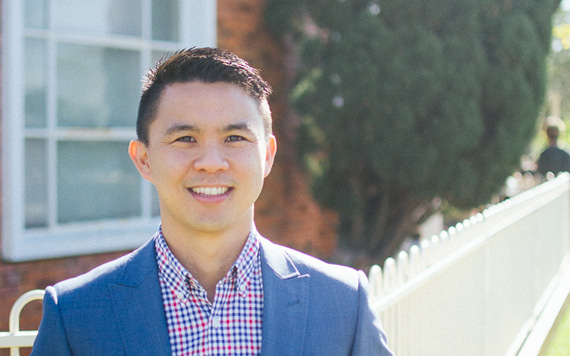 Elder Mike has been with CCCB/SLE since 1979 and has seen CCCB grow from about 20 to over 800 in 4 churches. As well as teaching/co-leading SOS Central Mike guides the administration of SLE and other CCCB entities to free others for pastoral ministries. He is also committed to missions involvement: he volunteered with OMF for 12 years and guides SLE's Missions Committee. Mike and Yin-Leng's daughters and sons-in-law are active in ministry in other churches.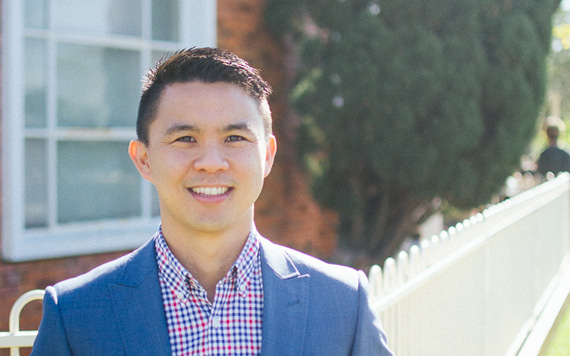 Dan loves Jesus and considers following Jesus as the highest honour in life. He has been part of the SLE Church family most of his life. He enjoys the great outdoors, especially Girraween National Park and Fraser Island. He loves 80s music, good coffee, keeping aquariums & HIIT workouts (minus the burpees). Dan is married to Lin, has 2 wonderful boys, a Labrador and an escape-artist greyhound.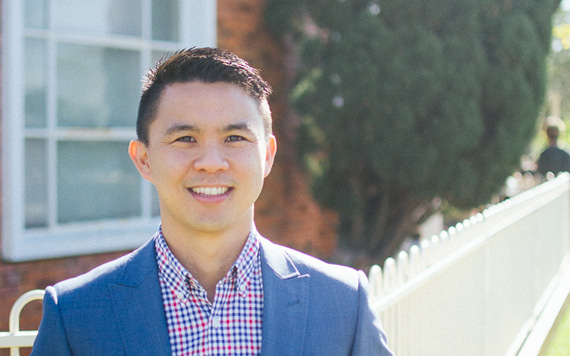 Randy is learning to love Jesus more each day, and finds joy in seeing lives changed through God's word. He enjoys the art of making filtered coffee and looks forward to owning a better sound system one day (even as he waits for Jesus' return)!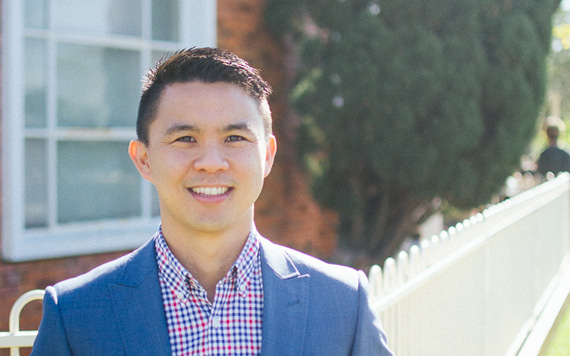 Sonja is German-born, Aussie-raised, & Asian-influenced after living 8 years in Singapore. She's thankful for the ways that Moore Theological College, AFES & The Crossing Church trained her for ministry & feels right at home serving the women & international students at SLE. You'll often find her at home baking or cooking for others.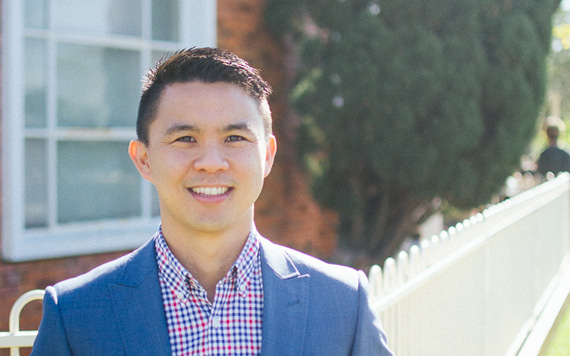 Darius Tng
Ministry Trainee
Darius loves helping others see Christ. An ex finance professional, he now invests in the lives of others to the glory of God. Darius loves tennis, golf, gaming and his wife, Janice - though not in that order.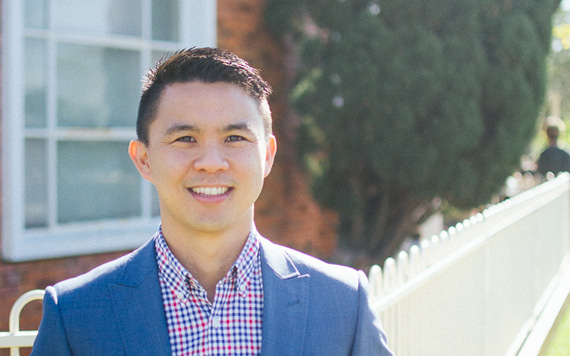 Winnie Chan
Deacon (Administrator)
Winnie treasures early morning walks with her husband Randy and spending time with their two teenage daughters. Winnie loves to connect with the SLE community through her role as the church administrator. Her joy is found in friendships that help each other behold the beauty of Jesus.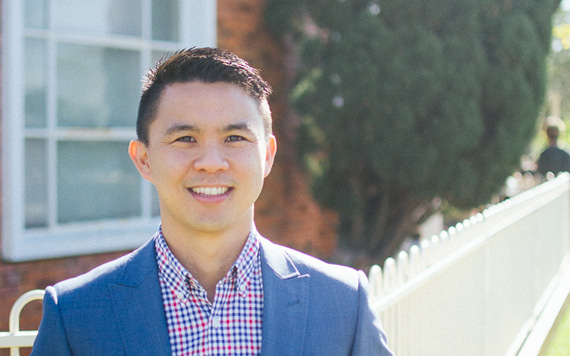 Daniel Tan
Deacon (Treasurer)
Daniel has attended SLE Church since 2000. He has been serving as SLE Church Treasurer since 2015, Church Deacon since 2018 and is a member of the Church Welcoming Host Team. He regularly attends the working adults Bible study group on Tuesday nights. Daniel enjoys reading/hearing testimonies (e.g. at baptism) and gains much encouragement from hearing how people's lives change when they turn towards Jesus.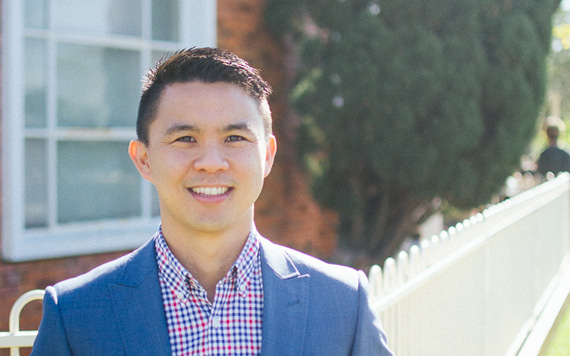 Faith Ho
Primary Kids Church Coordinator
Once a Sydney-sider, Faith now considers Brisbane home. She feels very privileged to be working alongside her husband, Ben, in God's kingdom work. She is passionate about teaching the Bible to women, children, international students and anyone who doesn't know Jesus. She loves bonding with Ben and her 3 daughters over netball, music, long walks and reaching friends with the gospel.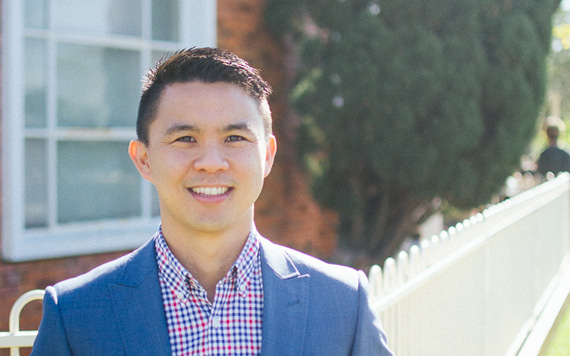 Melissa Chin
Junior Kids Church Coordinator
Mel is married to her wonderful husband Andrew and together they have two children. She enjoys spending time with her family and friends as well as playing a game of netball! Mel especially loves pointing little kids to Jesus and seeing their awe and joy of knowing Him as King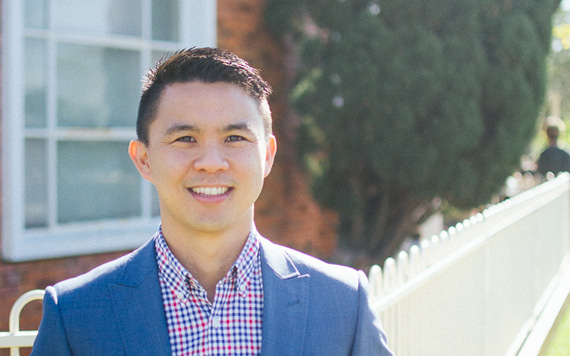 Louis grew up in Malaysia and now lives here with his wife Mei and a set of identical twin girls (Faith and Hope). Louis is passionate about evangelism and loves seeing people come to Jesus. He also loves soccer and reckons Eric Cantona is the most influential player ever!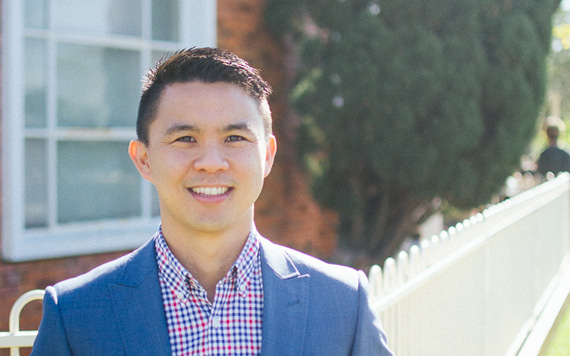 Reuten loves to help people know God better and lovingly serving his people. Reuten and his wife Amanda have an adult daughter, adult son & daughter in law & a 15-year-old toy poodle dog. He loves to road cycle, play netball, touch footy, jogging, long walks & watching competitive sport.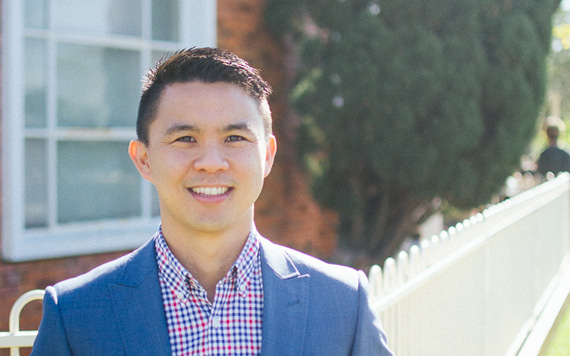 Simeon loves reading and helping others read the Bible as one unified story that leads to Jesus. He serves is involved in chairing Sunday services and the 'Change Team'. Simeon is married to Audrey and enjoys C. S. Lewis books, rugby league and YouTube (in that order).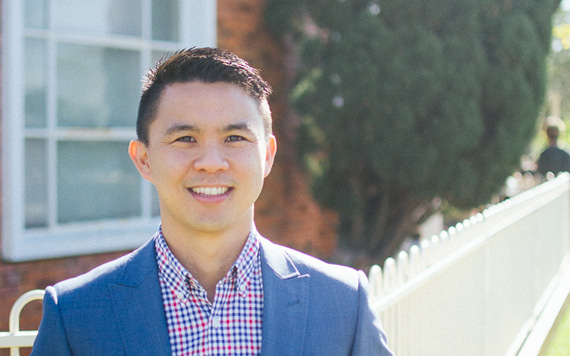 Matt grew up in SLE Church, where he attended SaLT, Sunday YF, and now Clay. Him and his wife Helen, now serve in some of these ministries that they attended, helping teens and uni students know and grow in Christ. Matt is also serving in the PA team, and in Sunday YF.