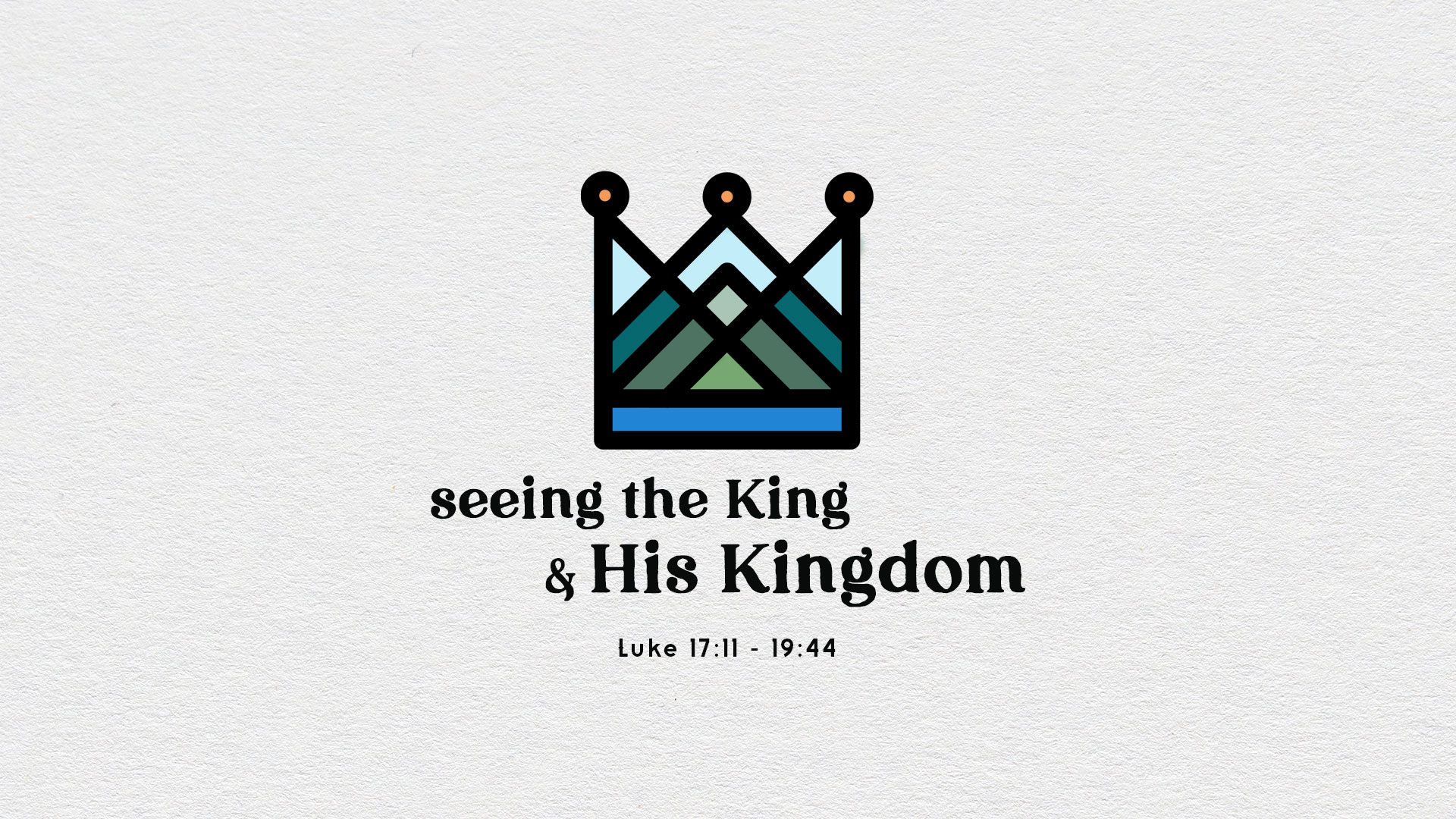 Seeing the King & His Kingdom
9 EPISODES
As Jesus enters into the final 'movement' towards Jerusalem, the focus sharpens on the Kingdom of God and the King of the Kingdom. Jesus is the King that has brought in the Kingdom of God – it is now firmly in their midst. To experience the kingdom of God, one must respond with saving faith.
EPISODE 1
Disciples of Jesus Christ
Pastor Benjamin Ho
14 November 2021
Luke 17:11-21
Jesus is the King of God's Kingdom. To experience the Kingdom of God, one must respond to Jesus the King with saving faith.
EPISODE 2
The Coming Kingdom
Pastor Steven Tran
21 November 2021
Luke 17:22-37
The Day of the Son of Man will be obvious, surprising, and a day of division. So we must be ready – by not loving this world more than Jesus, and being ready to lose our lives for him.
EPISODE 3
Faithful Hope in the King
Pastor Benjamin Ho
28 November 2021
Luke 18:1-8
Jesus teaches this parable to encourage believers to keep praying in faithful hope of the King's return to bring justice. Believers are not to lose faith and stop praying even as we experience the seemingly long delay of King Jesus' return.
EPISODE 4
Who is Justified?
Pastor Benjamin Ho
5 December 2021
Luke 18:9-14
The proud will not be justified, but those who humbly ask for mercy will be. Therefore, those who trust in their own righteousness must humble themselves before God, seeing themselves as sinners and in need of God's mercy. Those who humble themselves can have assurance and joy of knowing God's mercy given through the atoning sacrifice of Jesus, our King and Saviour.
EPISODE 5
Kingdom Entry
Pastor Steven Tran
12 December 2021
Luke 18:15-30
Entrance into the kingdom is surprising: it is for those who humbly receive it, knowing they do not deserve it, with Jesus as the primacy of life. Those who do will see it is worth it.
EPISODE 6
Hope has Come: Seeing Jesus
Pastor Benjamin Ho
19 December 2021
Luke 18:31-43
EPISODE 7
Who's Seeking Who?
Darius Tng
26 December 2021
Luke 19:1-10
The true seeker finds the One who came to seek him. Therefore, respond with genuine faith and repentance to Jesus. Rejoice willingly when the lost do so!
EPISODE 8
The Return of the King
Pastor Steven Tran
2 January 2022
Luke 19:11-27
EPISODE 9
The Arrival of the King
Pastor Benjamin Ho
9 January 2022
Luke 19:28-44
Jesus makes his final approach to Jerusalem. The King has arrived, in full control, in fulfilment of the prophesied Christ, but strangely, in humility. It is divine power combined with humility that wins glorious peace for a world in desperate need for peace. Those who know peace in the Christ worship with great joy; those that don't must respond before it is too late.
Listen anytime, anywhere.
Subscribe to our podcast and listen to sermons at your own time.
---