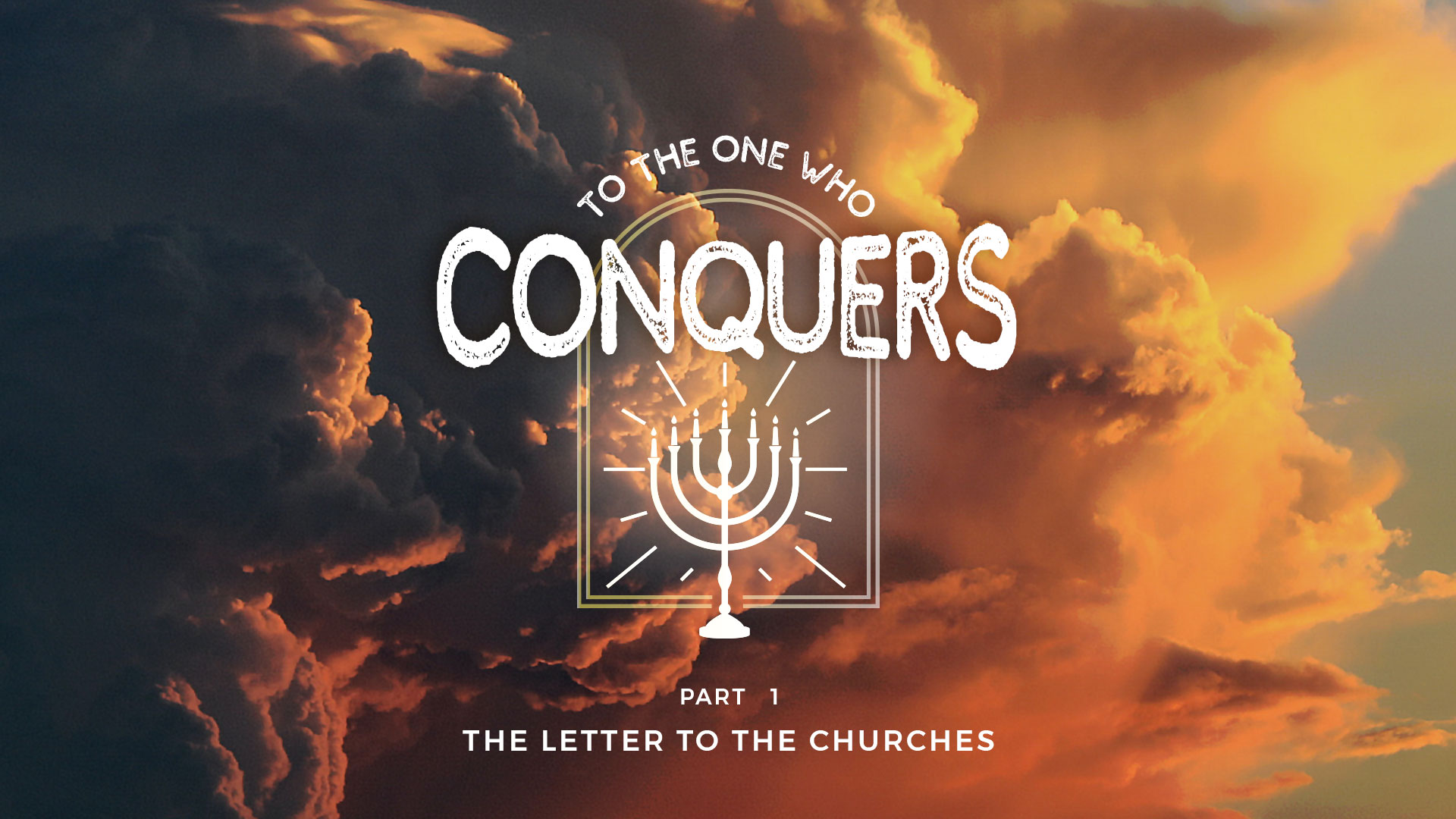 To the one who conquers
18 EPISODES
In the first part of this series on Revelation, we will be exploring the letter to the churches (Revelation 1-3). John's message to the seven churches is a message that God's church needs to hear through every generation. Will we heed this ancient and ever-relevant word?
Part 1 - The Letter to the Churches
EPISODE 1
The Revelation
Pastor Benjamin Ho
7 February 2021
Revelation 1:1-20
The opening chapter of Revelation reveals Jesus Christ as eternal God, almighty King, and end time Judge. Those who receive and live by this vision of life will be truly blessed and will pass on this vision to others so that they will be truly blessed. All readers are urged to see life with this vision as the true vision of life.
EPISODE 2
Conquer Loveless Orthodoxy
Pastor Steven Tran
14 February 2021
Revelation 2:1-7
Ephesus is enduring and discerning but has lost its first love. Jesus, the ruler of His church, calls them to repent, warning them of failure to listen and encouraging them with a promise for those who conquer.
EPISODE 3
Conquer Fear of Suffering
Pastor Steven Tran
21 February 2021
Revelation 2:8-11
Jesus knows Smyrna's suffering, and encourages them to not fear further suffering, but be faithful to death, promising them eternal life for conquering.
EPISODE 4
Conquer Compromise
Pastor Benjamin Ho
28 February 2021
Revelation 2:12-17
Faithful Christians and churches are to fight against compromise. As Christians, we need to repent of our own compromised worship of Jesus and the failure to help others not to compromise their worship.
EPISODE 5
Conquer Tolerance
Pastor Benjamin Ho
7 March 2021
Revelation 2:18-29
Don't tolerate false prophets that lead the church away from the true worship and works of Jesus.
Christians are called to repent! Those under the influence of false prophets must stop their false worship and works. Those who tolerate false prophets must stop tolerating and deal strongly with them and their influence.
Christians are called to conquer! Press on in true worship and works of Jesus.
EPISODE 6
Conquer A Good Reputation
Pastor Steven Tran
14 March 2021
Revelation 3:1-6
Sardis is called to wake up and repent of their 'deadness' - opposite of their good reputation — and to persevere in faithfulness to receive eternal life in Christ and His commendation.
EPISODE 7
Conquer Doubt
Pastor Steven Tran
21 March 2021
Revelation 3:7-13
Knowing their little power and the opposition they faced, Jesus calls on his beloved church to hold fast and know they belong to him.
EPISODE 8
Conquer Self-Sufficiency
Pastor Benjamin Ho
28 March 2021
Revelation 3:14-22
Jesus warns that self-sufficiency is a gravely serious problem, and calls Christians to renew our zeal for Jesus and desire for what Jesus gives. We are to repent of worldliness and self-sufficiency that prevents this zeal for Jesus.
Part 2 - Heaven Opened, History Unfurled
EPISODE 9
The Throne and the Lamb
Pastor Benjamin Ho
23 May 2021
Revelation 4-5
The vision of heaven sees God on His throne in charge and in control over all rule and all creation, and sees Jesus the Son as the slain lamb who reveals and fulfils God's plan for salvation in human history. This is the vision that believers need to stay motivated to keep worshiping God, trusting Jesus and living godly lives in the face of persecutions, hardships and temptations of this life.
EPISODE 10
The Six Seals
Pastor Benjamin Ho
30 May 2021
Revelation 6
The Lamb opens the seals showing his sovereignty in judgement on the earth and in the persecution of believers, as final judgement awaits. This brings understanding, comfort and perseverance to believers as they await final vindication. This also brings warning to unbelievers to turn to Jesus as they taste the foretaste of final judgement.
EPISODE 11
Sealed before the Seventh Seal
Pastor Steven Tran
6 June 2021
Revelation 7:1 - 8:5
Judgement is held back from the earth until all of God's people are sealed. An encouragement about the identity of God's people, a comfort that their pain and suffering is not forgotten, and a reminder that all eternity revolves around the Lamb.
EPISODE 17
Money Matters
Pastor Benjamin Ho
31 January 2021
Luke 16:1-13
Followers of Jesus must be more shrewd than those of this world in living in light of the future. As we consider what Jesus says, let us consider to change the way we live in general, and the way we use money specifically, to reflect our faith in the future reality of the kingdom of God.
Download Audio
Sermon Slides
Listen anytime, anywhere.
Subscribe to our podcast and listen to sermons at your own time.
---