If you've decided to join us one Sunday morning, that's great! We can't wait to meet and welcome you!
We welcome anyone and everyone to join us Sunday mornings, 9am or 11am.
Church can be unfamiliar and foreign to some of you, so we're keen to make you feel welcome. You don't have to be a Christian to join us. As our guest, there's no pressure to "do" anything when you are with us.
We warmly welcome you to find out more for yourself, ask questions, and meet new friends.
Let us know you're coming!
Welcome! Our hosts will greet you and bring you into the hall where we gather.
Updates from our gospel partners across the region and world.
We pray together presenting praises and requests from our community and the world.
This is an important part of our gathering. We read the passages that will be preached to us.
We get to know more about Jesus Christ as our Lord by listening to his living Word.
We take some time to discuss what we heard and how it impacted us.
We run Kids Church during school term for children between 2 years old and Grade 6
to help them learn God's Word and
come to know Jesus.
At Kids' Church, we consider it all joy to be able to teach the Bible faithfully and clearly to the children in an environment that's safe, fun and tailored to their needs.
All our Kids Church leaders have valid Working With Children Checks and are up to date with the Safe Ministry with Children training.
We are situated in the middle of a small neighbourhood called St Lucia. Street parking is available all around our building.
Please be mindful of the following when parking on Sundays, so that by our action, we can serve and love our neighbours, both in and out of church:
By not stopping along the no parking zones along the front of the church
By using the 2 carpark spaces in front of church as drop off zones for children and elderly
By parking responsibly to love our neighbours
By reserving Ryans Road street parking for the elderly, and the Armadale Street parking for parents with young children.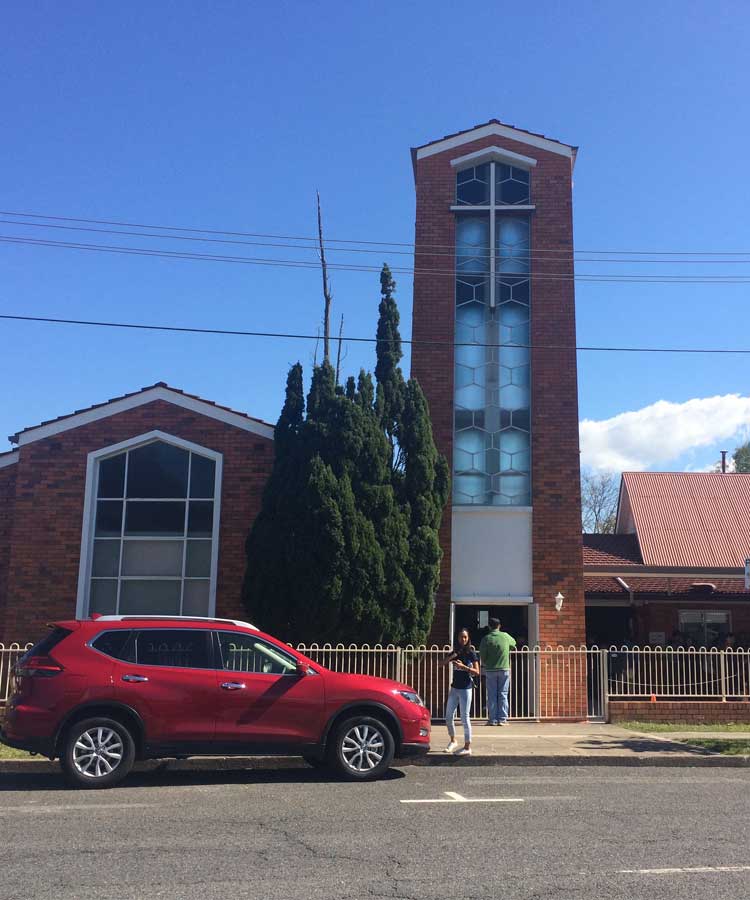 Questions? We've asked them for you.