What does it mean to be a man? In our fast-changing world, the old categories of manhood have been done away with. Replaced with so many variations that it's left many of us men feeling confused, stressed, and worn out. But the Bible offers a vision of biblical manhood which is not only compelling but deeply satisfying. If only we would gather to learn about this vision together and encourage each other to those ends.
Grunt offers just that. A place for the men of SLE Church to gather and learn from God's Word on what it means to be a Christian man. Our time together aims to encourage and equip us to be better sons, brothers, husbands, fathers and leaders.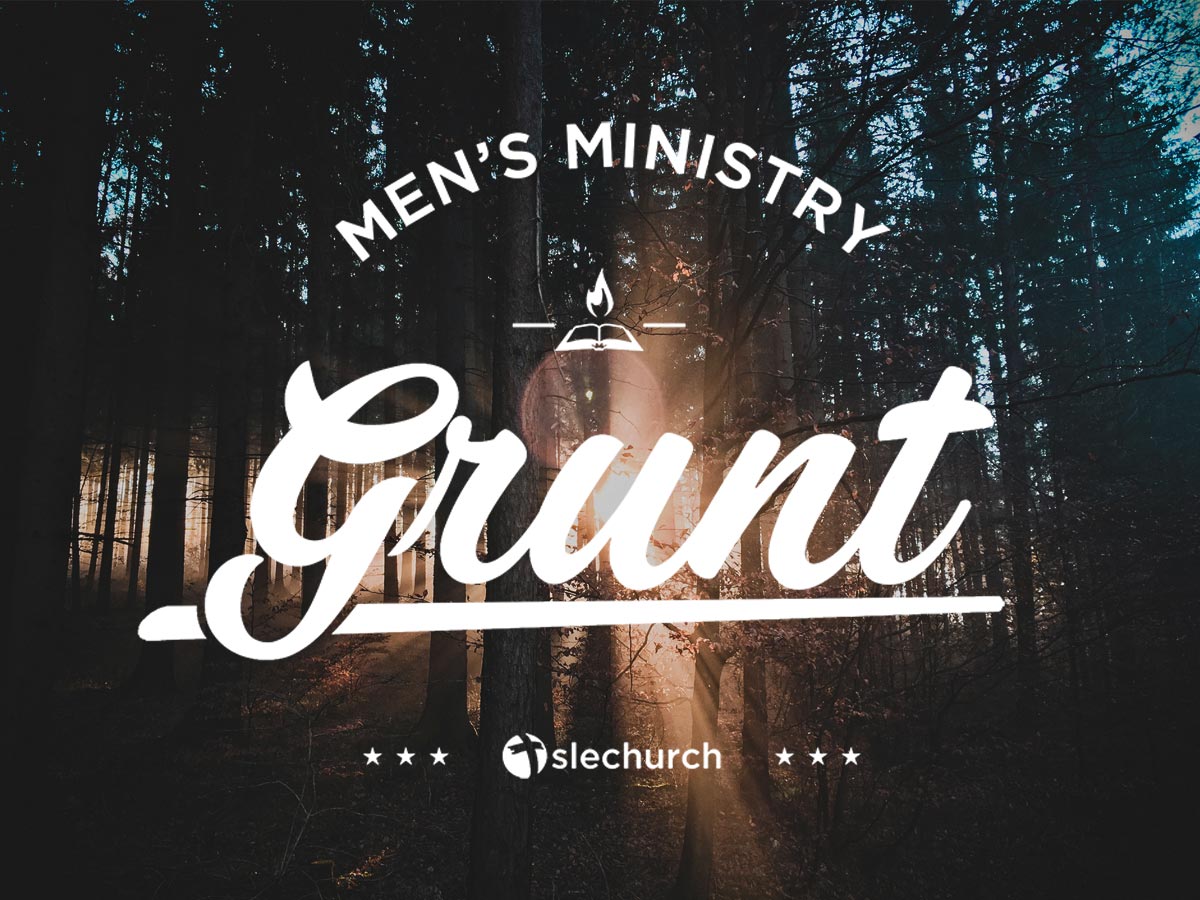 The Man and His Words
Saturday, 29 August 2020
10am – 12pm
Snap. Something deep within our hearts and minds just gets pushed that bit too far and we snap. We yell at our kids, we're harsh with our wives, we cut down our friends or family – whoever is the closest to us at the time bears the brunt of our words.
Fog. We see our friends at church or Bible study during the week. We're convicted that we should be using our words to encourage and build each other up but when we get there we run into a fog. We have no idea what to say. We don't want to say anything too awkward. So we talk about other familiar stuff – work, sports, fishing, how the kids are doing. We finish the conversation wondering if we could have said something more meaningful.
Why can't we just seem to be able to say the right things, the helpful things, or the encouraging things at the right time? Our words, or lack of them, as men, can either build up or tear down, they can give life or push towards death.
Our next Grunt session will look at why we have so much trouble with our words, and how the gospel empowers us to speak life to each other.